See Our Work
Latest

Projects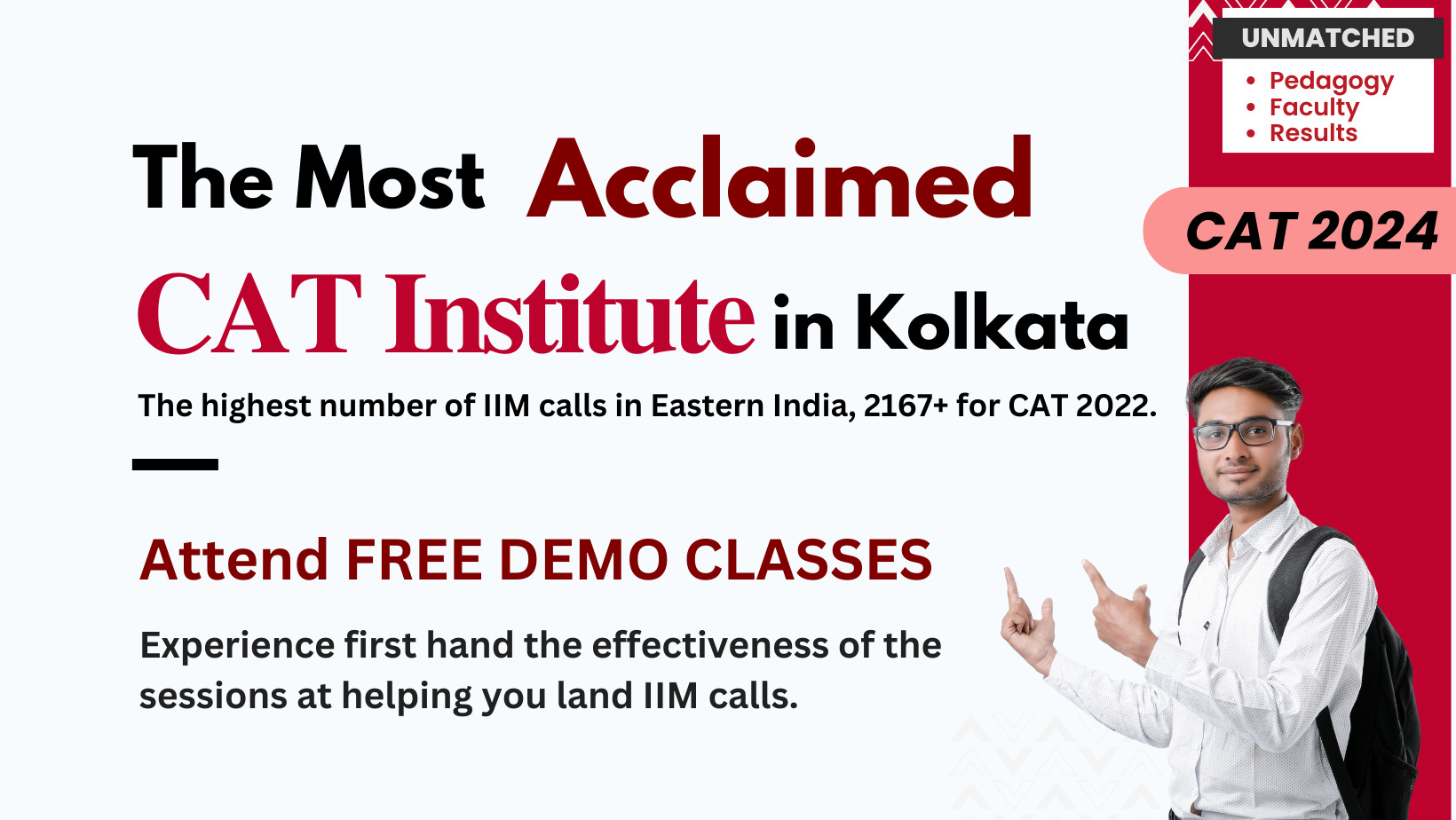 CAT Coaching classes in Kolkata features
Erudite CAT Coaching in Kolkata results and success stories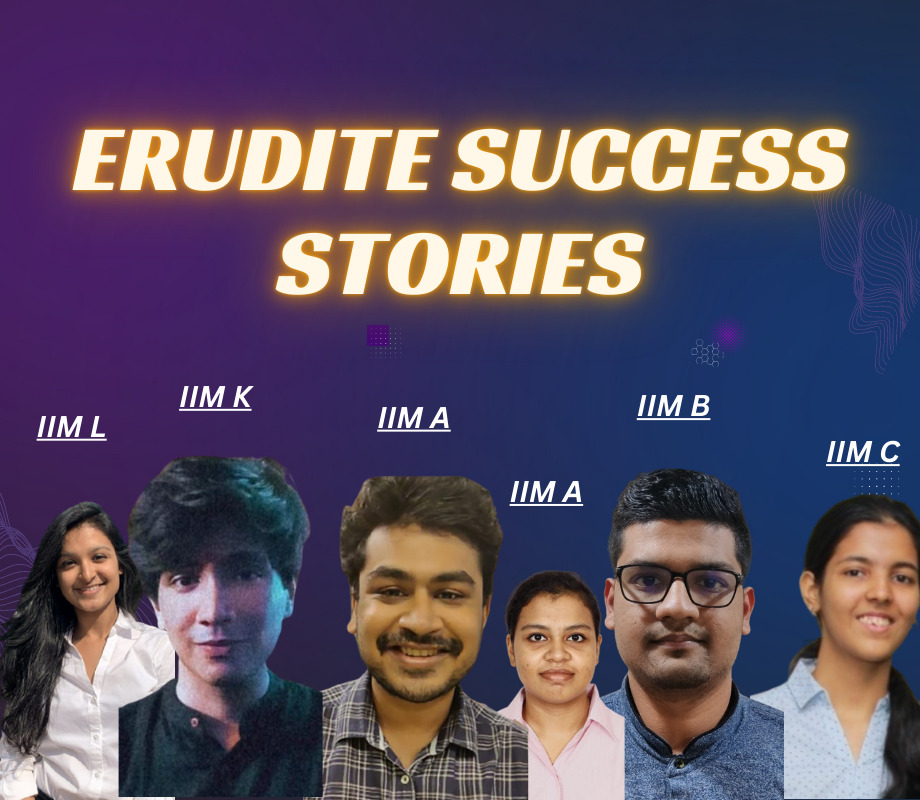 CAT coaching classes in Kolkata
best coaching institute for cat in kolkata
MBA Coaching institute in Kolkata
Explore CAT 2024/25 Classroom Programs
Largest CAT Exam Question Bank
Highest Video session library
Oldest CAT Test Prep Institute in Eastern India
In CAT 2022 From Eastern India
Effortlessly Begin Your Learning Journey with Our Simple Enrollment, Payment, and Login Process!
Welcome to Erudite - #1 CAT Coaching in Kolkata
Erudite, established in 1998, has become a leading provider of comprehensive CAT Coaching in Kolkata. With a track record of effective teaching methodology and quality test preparation for the past 24 years, Erudite has emerged as the first choice for students seeking undergraduate and postgraduate exam coaching, including CLAT, SAT, IPMAT, DU JAT, NPAT, other BBA entrance exams, hotel management entrance exams, CAT, SNAP, XAT, GMAT, NMAT, and other MBA entrance exams. The experienced faculty at Erudite, consisting of IIM and XLRI alumni, follow a "Student First" policy and provide personalized attention to help students overcome their weaknesses and achieve their desired goals.
Join the High Success Rate of Erudite CAT Coaching in Kolkata: 2,500+ IIM Calls in 2022
Erudite CAT Coaching in Kolkata is the perfect destination for students who want to crack the CAT exam and secure admission in top B-schools. Our coaching institute is backed by years of experience and a proven track record of success.
We offer comprehensive CAT coaching programs that cater to the unique needs of each student. Our CAT classroom coaching programs are designed to help students prepare for the exam in the most effective way possible. We offer both classroom and online coaching, which includes live instructor-led classes, video lectures, study materials, and mock tests. Our experienced faculty members provide personalized attention to each student to ensure that they achieve their desired scores.
We have a high success rate, with our students receiving more than 2,500+ calls from IIM A, B, and C alone in 2022. 
Join Erudite MBA Test Prep  Institute and take the first step towards achieving your dream of a successful career in management.
OBJECTIVE OF ERUDITE CAT COACHING:
The objective of Erudite CAT Coaching is to provide high-quality coaching and guidance to help students achieve their goals of cracking the CAT exam. 

Our aim is to follow a student-first approach and provide personalized training that caters to individual needs. 

We strive to help students identify their career paths through proper guidance, training, and counseling.

 Our commitment is to be the students' first choice for CAT coaching in India and other exam preparations by providing comprehensive educational tools and coaching services available online, offline, and through blended learning.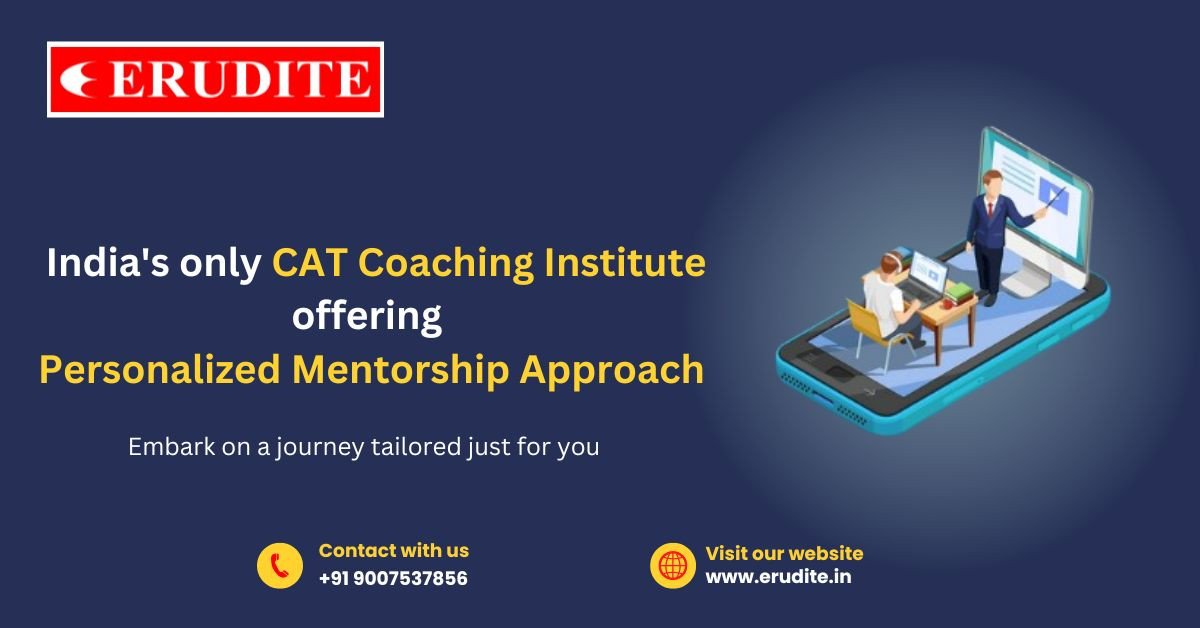 What Makes Us the Best CAT Coaching Institute?
Why Should You Join Our MBA Coaching Classes in India?
Erudite is your ultimate destination for the best CAT coaching in India. We take pride in providing our MBA aspirants with 125+ offline classes by experts who have years of experience in this field. Our MBA coaching classes not only offer top-quality study materials but also provide guidance from the best faculty in the industry.
Erudite has established a reputation for providing the best CAT Coaching Classes in India, by its impressive track record of results. In its very first batch, three students secured admissions into prestigious institutions such as IIM Ahmedabad and IIM Kozhikode. With our CAT classroom coaching or live online coaching, you can fulfill your aspiration of joining one of India's top B-schools.
At Erudite, we believe that every student is unique and deserves individual attention. We offer personalized coaching to ensure that each student receives the necessary guidance to excel in their exams. So, if you are an MBA aspirant looking to join the best coaching institute in India, look no further than Erudite.
Get in touch with us today to know more about our coaching classes and take the first step towards achieving your dream of pursuing an MBA from the top B-schools in India.
CAT Coaching Programs
Erudite is a renowned name in CAT coaching programs, offering over 25 years of experience in guiding students for various exams, including CAT. Our expertise is testified by our students, who received a total of 2500+ calls from IIM A, B, and C in 2022.
We are pioneers in both online and classroom coaching, earning a formidable reputation over the years. Our blended coaching classes, which combine classroom and online learning, ensure that our students receive the best preparation experience regardless of their preferred mode of study. Our classroom coaching programs have also contributed significantly to our success.
Erudite caters to all CAT aspirants, regardless of their level of experience, preferred learning mode, or location. We offer a wide range of CAT coaching programs to suit different learning styles and preparation stages.
Erudite : Top-rated CAT Coaching in India
Student who despite failing to secure admission in IIM A, B, and C in CAT 2021 and only securing IIM Lucknow, managed to turn the tables in CAT 2022 and secured admission in all three top-tier institutes. Gain valuable insights and inspiration for succeeding in the competitive MBA admissions process.
Anand Chowdhury
The CAT syllabus played a significant role in my decision to enroll at Erudite , as their reputation among numerous students convinced me that it was the right choice. My experience at Erudite has been nothing short of exceptional, and I consider it to be a sanctuary for MBA aspirants. One of the primary reasons for this is the personalized attention and time they invest in each student. Erudite treats each aspirant as an individual first and then as a student of a batch, which sets them apart from other CAT coaching centers in Kolkata. This approach has been instrumental in helping me and numerous other students achieve success in the CAT exam.
Rahul Samanta
Erudite CAT Coaching in Kolkata is one of the best places to prepare for the CAT." They practically provide everything that a CAT or MBA aspirant would need to ace the CAT. Personalized mentorship, highly qualified faculty members, exhaustive e-study material, doubt clearing classes, high-quality test series, etc. "I am truly lucky to have selected Erudite as my mentor to prepare for the CAT
Aatish Prasad
Although I could talk about a lot of aspects of Erudite CAT Coaching in Kolkata that helped me crack the CAT, the most important aspect, according to me, was their personal monitoring program, whereby I was assigned to a specific mentor who would guide me throughout my CAT preparation. This helped me immensely.
Abhishek Nishania
I would like to thank the entire team at Erudite CAT Coaching in Kolkata for helping me and guiding me throughout my CAT journey. Moreover, I would also say that the mock tests prepared by Erudite are the closest to the actual CAT. It is because of their help and guidance and the mocks that I was able to ace the CAT.
Sourav Agarwal
I firmly believe that being familiar with the CAT syllabus and receiving expert coaching from Erudite CAT Coaching in Kolkata is essential to excel in the CAT exam or any other management entrance examination. Erudite's CAT coaching not only assisted me in identifying my weak areas but also significantly enhanced my proficiency in them. Moreover, their comprehensive study material was precise and exhaustive, which contributed significantly to my success in the CAT. I am truly grateful to Erudite CAT Coaching institute for their mentoring, which enabled me to ace the CAT.
Priti Samui
Erudite CAT Coaching in Kolkata has played a leading role in my CAT success. "The proper and dedicated guidance provided by the mentors at Erudite helped me formulate a proper strategy to ace the CAT
Avik Sarkar
I am extremely grateful to the mentors at Erudite for keeping me and aspirants similar to me calm and helping us focus on our studies during the tumultuous times we faced last year. I would definitely suggest Erudite CAT Coaching in Kolkata to anyone who is serious about the CAT preparation or any other management entrance examination.
Rishav Sur
If I have to describe my experience with Erudite in one word, it will be "amazing.". From their teaching methodology to their study material, everything is tailored with precision to help students crack the CAT exam. "A big thumbs-up to Erudite CAT Coaching in Kolkata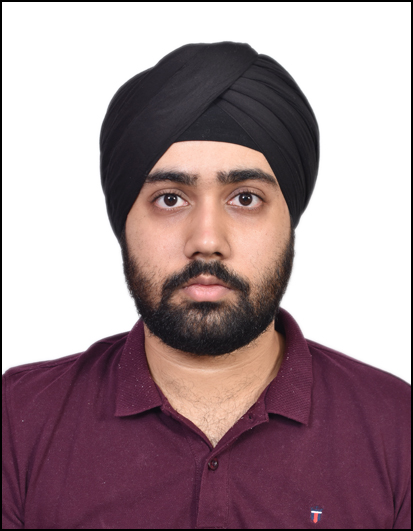 Karanjeet Singh Bagga
If you are looking for a place where you will be provided personalized attention and time, where teachers will help you throughout your journey to get into a B-school, then Erudite CAT Coaching in Kolkata is the perfect institute to join
Interested in CAT & Other MBA Entrance Exam Preparation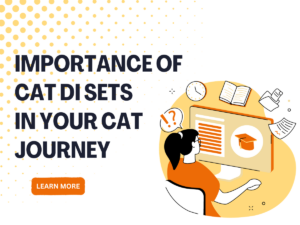 Importance of Data Interpretation in Your CAT Journey In this...
Read More
KUSHAL SAHA
IIM A, B, C, L, I, K + All CAPs
PRATHAM JALAN
IIM A, B, C, L, I, K + All CAPs
CAT PREPARATION - FAQs
Here we have answered some of the most frequently asked questions about our CAT coaching. These include the fees and time for CAT coaching, the syllabus of CAT and other small and big things regarding our CAT coaching programs.
Contact us for any queries regarding Erudite CAT Coaching in India
Know more about Erudite CAT Coaching Institute