Erudite
Online CAT Coaching in India
Get Up To 90% Scholarship on Online CAT Coaching in India by appearing for Erudite Scholarship Test Today!!
Largest CAT Exam Question Bank
Highest Video session library
Oldest CAT Test Prep Institute in Eastern India
All CAT Toppers from East India
Think

Online CAT Coaching in India

, Think

Erudite
1 out of 4 CAT Toppers trusts only Erudite.
Namit Garg
100%ile
IIM Calls : A, B, C, L, I, K, S, CAP
Amber Banerjee
99.95%ile
IIM CallsA, B,L, I, V, K, CAP
Krishna Agarwal
99.91%ile
IIM Calls: A, B, C, L, I, K, S, CAP
Vani Duggar
99.32%ile
IIM Calls; A, B, C, L, I, K, S, Ro, CAP
Gaurav Goel
99.99%ile
IIM Calls : A, B, C, L, I, K, CAP
Siddhant Agarwal
99.97%ile
IIM Calls: A, B,L, I, V, K, CAP
Ayudh Datta
99.93%ile
IIM Calls: A, B, C, L
Naitik Jain
99.98%ile
IIM Calls; A, B, C, L, I, K,
What Makes Erudite Different?
Online
CAT

Classes in India

Find out what makes are Online CAT Classes in India different from others!
What does Erudite
Online CAT Coaching in India

Offers?
Why Choose Erudite for
CAT Online Classes in India
Our Online CAT Coaching classes in India is designed to help students in online CAT preparation through Concept Videos, Practice Questions and their Solution Videos. It offers the highest number of Learning contact hours and has No reduction of Face to Face Classroom Sessions & Interactions of Mentors.
In the last 24+ years, Erudite has built a brand dedicated to providing quality CAT-MBA test prep training to the students. Erudite has been known for providing the most comprehensive online CAT coaching to the CAT aspirants to help them crack MBA entrance exams like CAT, XAT, MAT, CMAT etc and to gain admissions into the IIMs and the Top MBA Institutes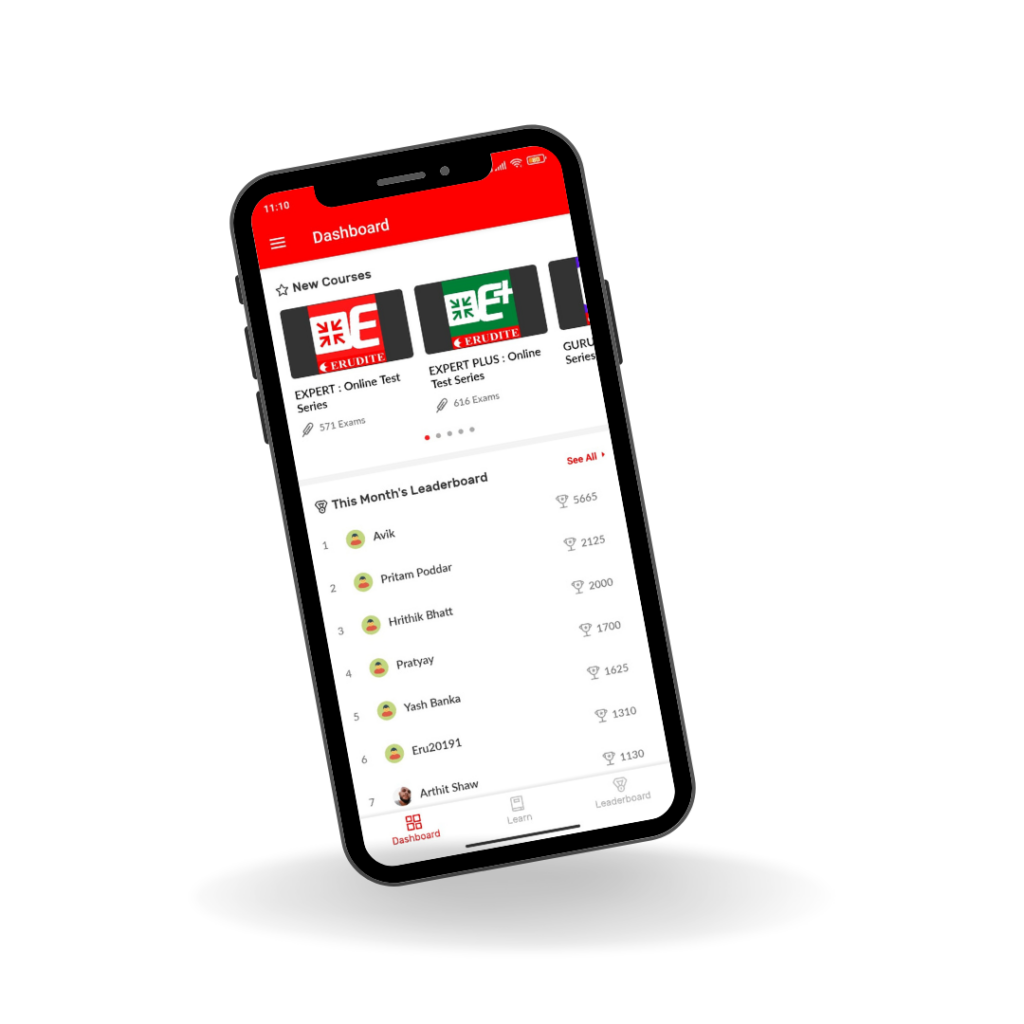 Not Sure About The Content?
Try 20% of Erudite Online CAT Test Prep Portal
FREE!!!
Click on the link to Register for the FREE Portal Today !!
BEst Online CAT Course in India
Online CAT Program
One Time Fee
130 Live Classes with IIM & XLRI
Mentors
1792+ hours of Video Class content
1,034+ Concept Videos for Revision
E -Material with E-Class Assignments
21,505+ Question Bank for practice
20 Actual CAT Paper (With Video Solutions)
45 Proctored Mock Tests with Video Solutions
Detailed Video Solutions of about 20414 Questions
247+ Topic Based Tests (With Video Solutions)
140 Speed Builder Tests (With Video Solutions)
Basic Sectional Tests
Advance Sectional Level Test
38 OMET Mocks
Valid till 31st January 2024
Worried About the Fees?
No need to stress about the fees. Erudite is the 1st Online CAT Coaching Institute in India to offer programs on subscription model.
Feedback from
CAT Online Classes 2023 in India
Highest
Rated CAT Institute
Quality of the session
4.63
Quality of the Explanation
4.67
Ease of access to classes
4.72
User Friendly Platform
4.76
Live Sessions
Concept Videos
Workshops
Quizzes 
Interaction With IIM Alumni's
Frequently Asked
Questions
All CAT Online Classes Programs will have live, online, interactive classes for CAT and other MBA entrance exam preparation. The online CAT classes can be attended live by the student from the comfort of his/her home or any convenient place.
If a student misses our CAT online class live session, the same can be accessed in the recorded format in the app and can be viewed whenever and however many times a student requires.
The concept of MBA Online Classes and CAT Online Classes is to provide a real classroom experience to the students, thus the platform used for online programs allow the students to raise their doubts/ queries and have them answered instantaneously by the faculty.