CAT DILR: Sure shot strategies for achieving 99 percentile
In this blog, we'll discover the key strategies for achieving an impressive 85 to 99 percentile in the LRDI CAT
Introduction
The Logical Reasoning and Data Interpretation (LRDI) for CAT is a crucial component of various competitive exams, including management entrance tests like CAT, XAT, and SNAP. Achieving a high percentile in this section can significantly impact your CAT exam performance and your chances of securing admission to prestigious institutions. In this blog, we will delve into the significance of LRDI cutoffs and strategies to reach the coveted 85 to 99 percentile range.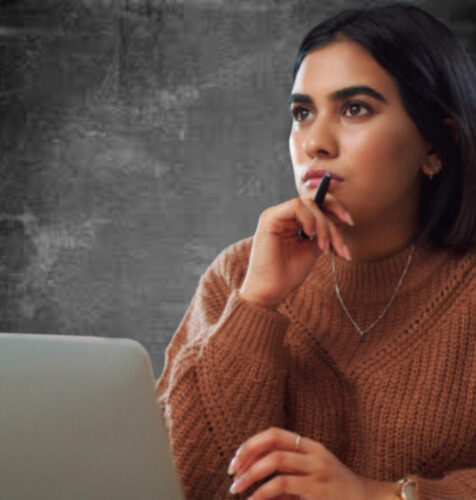 The Importance of Percentiles
Percentiles are a vital statistical measure in the realm of competitive exams, particularly within challenging sections like CAT DILR (Data Interpretation and Logical Reasoning). They provide valuable insights by quantifying where an individual's performance stands relative to the entire test-taking cohort. Essentially, percentiles answer the question of what percentage of candidates scored lower than you in a specific section or exam. In the context of LRDI CAT, which is known for its varying difficulty levels and unique challenges, percentiles hold significant importance. They help normalize score variations, act as benchmarks for performance evaluation, and often serve as admission criteria for prestigious institutions. Furthermore, percentiles offer valuable feedback for refining one's preparation strategy, guiding candidates toward areas that need improvement or reinforcing their strengths. In highly competitive exams like CAT, XAT, and SNAP, achieving a top percentile in LRDI can be a game-changer, setting candidates apart and significantly enhancing their prospects in securing coveted seats in leading business schools. Understanding the role and significance of percentiles is paramount, as it empowers individuals to accurately assess their performance and make informed decisions regarding their educational and career aspirations.
Understanding CAT DILR Cutoffs:
LRDI cutoffs refer to the minimum score or percentile required to secure admission to a particular institute or qualify for the next stage of a selection process. Institutions set cutoffs to filter candidates based on their LRDI CAT performance, ensuring that they admit students with the necessary analytical and reasoning abilities.
1. Scoring Dynamics: Each correct answer in DILR for CAT yields 3 marks, but an incorrect response results in a deduction of 1 mark. This penalty for incorrect answers is critical to understand as it affects your overall score significantly.
2. Lower Number of Attempts: Given the heightened difficulty of the LRDI section, it necessitates a lower number of attempts compared to other sections. Blindly attempting questions is more likely to result in deductions rather than gains.
3. Raw Score Cutoff: As a result of this unique scoring system, the raw score cutoff for the CAT DILR is relatively lower when compared to other sections. To give you a clearer picture, let's look at the raw score cutoffs for various percentiles:
| Percentile | Raw Sectional Score |
| --- | --- |
| | |
| | |
| | |
| | |
| | |
| | |
| | |
Join

Erudite CAT 24

WhatsApp Group for CAT LRDI Questions
Get latest CAT exam updates, free resources, exam strategies and everything you need for your  CAT  DILR Preparation
Strategies to Reach the 85 to 99 Percentile :
Understand the CAT DILR Syllabus: Begin by thoroughly understanding the syllabus for the LRDI section. This section typically includes CAT reasoning questions, logical puzzles, and data interpretation. Knowing what to expect is the first step toward success.

Practice Regularly: Practice is key to improving your LRDI skills. Solve a variety of LRDI sets for CAT questions from previous years' papers and mock tests. This will help you become familiar with the types of questions asked and improve your speed and accuracy.
Time Management: LRDI CAT questions can be time-consuming. Learn to manage your time effectively during the CAT exam. Allocate a specific amount of time to each question and move on if you get stuck.
Take Mock Tests: Regularly take full-length mock tests under exam-like conditions. Analyze your performance and identify your strengths and weaknesses. This will help you fine-tune your preparation strategy.
Master Different Types of Questions: LRDI CAT questions come in various formats, such as bar graphs, pie charts, and logical puzzles. Work on mastering each type of LRDI question so you can tackle any challenge that comes your way.
Develop Logical Thinking: Logical reasoning is a crucial skill in the LRDI section. Practice logical puzzles, brain teasers, and critical reasoning exercises to enhance your logical thinking abilities.
A Balanced Approach
Developing a strategic approach towards achieving the desired score in the LRDI section, as well as the other sections, is of paramount importance. It's crucial to recognize that achieving a high score in one or two sections is insufficient. All IIMs (Indian Institutes of Management) enforce both sectional and overall cut-offs, with stringency increasing for higher-ranked institutions and decreasing for lower-ranked ones.
This underscores the necessity for students to perform consistently well across all three sections to receive calls from IIMs. A balanced and comprehensive performance across the board becomes the key to securing admission to prestigious IIMs, considering the scoring dynamics of the exam.
Conclusion
Cracking the CAT DILR section and achieving the 85-99 percentile range requires a combination of smart strategy, effective time management, and precision in choosing which CAT LRDI question to attempt. Understanding the unique scoring system and raw score cutoffs is the first step towards success. With consistent practice and a well-thought-out approach, you can not only conquer the LRDI section but also enhance your overall CAT exam performance, paving the way for a bright future in the world of management education.
Follow Us on Social Media