We are here for your career
IELTS Coaching in Kolkata
Erudite is one of the finest institute for IELTS coaching in Kolkata. We realize that every student is unique and comes with his own set of strengths and weaknesses. So, the IELTS course is just the right remedy for you.
BOOK 1 ON 1 COUNSELLING FROM IELTS EXPERTS
What is IELTS?
The International English Language Testing System, or IELTS as it is more commonly known, is an English language competency exam that non-native students must take in order to study in countries where English is the primary language of instruction. Universities in Australia, the United Kingdom, New Zealand, Canada, and the United States recognise IELTS. It is now a requirement for studying in Australia.
If you want to take the IELTS training, you should be aware that there are two sorts of IELTS exams: Academic and General. For all students, the Listening and Speaking sections are the same. The Reading and Writing components of IELTS Academic and IELTS General, on the other hand, differ. Make certain you understand which form of exam is ideal for you.
| IELTS For Study | IELTS for Work |
| --- | --- |
| IELTS Academics is recognized by 11,000+ education and training providers internationally | IELTS General scores accepted for migration to overseas |
We are ETS Authorized Partner For IELTS Training
How Erudite's IELTS Coaching in Kolkata Helps You Score High
IELTS coaching is an essential part of IELTS exam preparation. Erudite is the best online coaching offering IELTS course. Erudite provides the most holistic IELTS training in kolkata. It is a reputed IELTS online coaching institute for IELTS exam preparation and has excellent reviews from its students, because of it's:
IELTS can be that golden key, which can unlock your chance of studying/ Migrating to Australia, that missing link because of which your application is being rejected multiple times, and hence it is essential to score a very good grade in IELTS. Finding a good IELTS coaching in Kolkata providing the IELTS course  is very necessary for aspirants.
Erudite with a legacy of 20+ years in the education training, provides one of the most reputable and recognized IELTS training in, erudite can prove to be the game changer in your IELTS exam preparation, Our students confidently refer to as the best IELTS preparation in Kolkata. 
BOOK 1 ON 1 COUNSELLING FROM IELTS EXPERTS
ABOUT IELTS
A high IELTS score sets you up for a higher probability of success in visa applications and immigration.
A high IELTS score sets you up for a higher probability of success in visa applications and immigration.

IELTS course  assesses all the 4 language abilities – listening, reading, writing, and speaking.

While there is no pass or fail, the better the score that you achieve, the higher your overall band score will be.

The equivalency between the IELTS and the Canadian Language Benchmarks (CLBs) will have to be established for determining the required CLB level in that specific situation.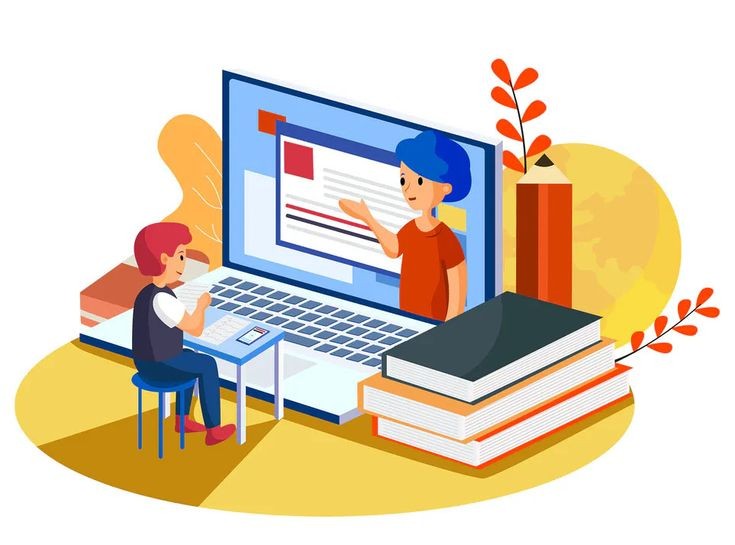 IELTS BAND SCORES AND SKILL LEVELS
What is IELTS Academics?
The IELTS Academic is required of working professionals and students who wish to pursue further education at colleges or institutes overseas. There are four sections in this test:
What is IELTS General Training?
 IELTS General is taken by anyone asking for a visa to travel to Australia, Canada, New Zealand, or the United Kingdom, as well as students wishing to enroll in high school or a vocational training program.
IELTS General Training assesses your ability to communicate in English in a more realistic and everyday setting. It is divided into four sections:
In terms of format and complexity, the Listening and Speaking tests are identical to IELTS Academic. The following are the other two sections:
Reading: The IELTS General reading test lasts 60 minutes and is divided into three components. The first two parts contain short factual paragraphs about issues that are important to everyday living, such as job applications, corporate policies, and so on. One lengthier and more sophisticated paragraph appears in the third and final portion.
Writing: It takes 60 minutes to finish the IELTS General Writing part. It demands you to write a 150-word letter as well as a 250-word essay.
What is the IELTS scoring system?
Scoring is between 0 (minimum) and 9 (maximum) with a 0.5 band increment. Four scores are reported on the IELTS :
Reading score said on a 0-9 band scale, with 0.5 band increment

Listening score reported on a 0-9 band scale, with 0.5 band increment

Writing score reported on a 0-9 band scale, with 0.5 band increment

Speaking score reported on a 0-9 band scale, with 0.5 band increment
Contact us for any queries regarding IELTS Coaching in Kolkata