BBA, NPAT, CUET, DU JAT, SET, IPM-AT Coaching classes in Kolkata
Erudite is the ideal coaching center for those aspiring to crack BBA, IPM, NPAT, DU JAT, and SET exams in Kolkata. Our aim is to help students reach their full potential and achieve their goals by providing them with top-notch mentors, study materials, and online support. Join Erudite now to embark on the path towards a promising career!
With a strong presence in India, Erudite is a national leader in test-prep for IPM and BBA, with thousands of students trained every year. Erudite's highly accomplished faculty members provide superior quality training in Kolkata, where it is the preferred choice of students. Erudite has a remarkable track record of producing record-breaking results, including all Kolkata CAT 100%ilers over the past decade. Join Erudite today and experience our top-notch training and guidance to achieve your career goals.
Erudite's IPMAT coaching was excellent! The faculty provided personalized attention, comprehensive study materials, and mock tests that helped me improve my speed and accuracy. Thanks to their guidance, I cleared the exam got admission to my dream college. I would highly recommend Erudite to anyone who is serious about cracking IPMAT and achieving their academic goals. Erudite has proven to be the best IPMAT coaching near me.
BBA is a 3-4 year degree course. It's an undergraduate course that helps develop the skills of the candidates with a combination of business related subjects and generic subjects. BBA courses also offer specialization in marketing, finance and HR management.
The average starting salary of a BBA graduate is on an average Rs 1.2-2 lakh per annum. India has a lot of undergraduate colleges offering BBA programs. However, only a handful of them are worth joining from the point of view of return on investment (ROI), the richness of the experience of the faculty pool, quality of the peer group, academic rigor, etc.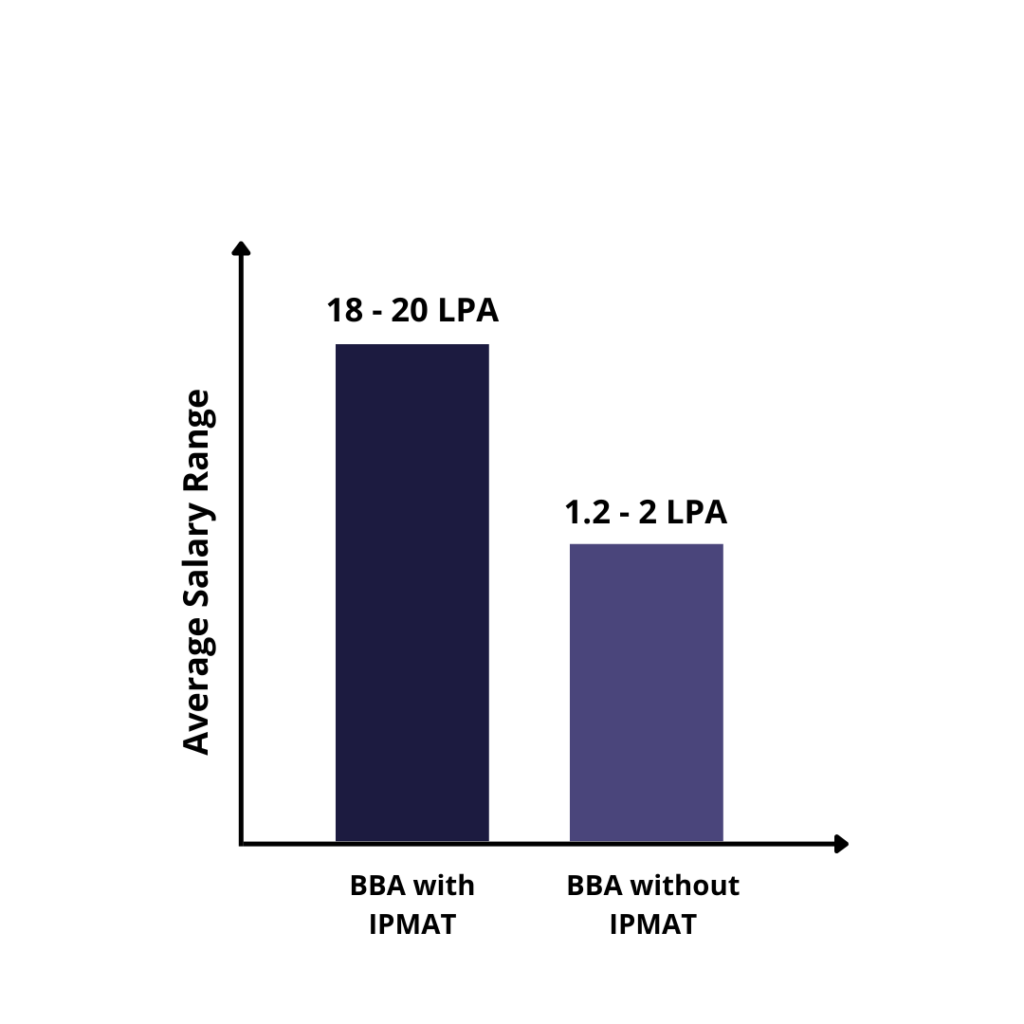 Erudite provides education services across a wide range of segments to cater to learners of multiple age-groups. Our team comprises highly qualified professionals, including IIM-XLRI alumni, who are dedicated to delivering excellent education to our students. Since 1998, we have been offering IPMAT coaching and preparing students for the IPMAT exam with a focus on academic excellence, technological innovation, and domain expertise. As a result, Erudite has established itself as a recognized brand in the education sector, particularly for IPMAT test preparation. We offer a comprehensive and unique approach to IPM coaching, enabling individuals to realize their potential and achieve their dreams.
HOW WILL ERUDITE HELP YOU With Your IPMAT
Do you see yourself working for an MNC having a white collar job? Do you wish to pursue an MBA but confused which trajectory do you choose for it? Would engineering followed by MBA will be a right choice for you or would BBA/BA (similar courses) and then MBA would be better?
Guess what, you are in luck! Now you can pursue your MBA from the likes of IIMs straight after class 12th by enrolling yourself in 5 year integrated courses run by these IIMS which include IIM Indore(IPM), IIM Rohtak, IIM Ranchi. To know more about this and to start your preparation towards your aspired white collar job, book your free consultation with Erudite today!
BBA IPM Classroom Training
No. of classes- 2 on Weekdays

 Extensive Classroom Training

 Faculty With 17+ years of Experience.

Refresher Classes to Build Fundamentals

Sessions to identify Areas of Difficulty

Workshops on High Frequency Topics
Multi- Phased Personalized Attention
Study Planning & Strategy Counselling

Strength & Weakness Assessment

One-to-one Mentoring

 Individual Doubt Clearing & Strategy Sessions

Performance Evaluation at Every Step
Special Features of IPMAT Coaching
  Focus on Short Cut Techniques

15 IIM Mocks

 Comprehensive & Revised Study Material

 BBA Mocks with Detailed Analysis

 GD PI Sessions by IIM alumnus

Sessions on Positive & Negative Body Language
Online Support for BBA Entrance Preparation
100+ online Sectional Tests with Video Solution

12,000 Questions to practice

6,000+ Videos of Concepts & Solutions

24×7 Online Support for any Question Analysis
BLENDED LEARNING
Small Batch Size that provides better Student-Faculty Ratio
Updated Study Material with Highly Effective Video Lessons
Course Designed & Taught by IIM & XLRI Alumni
AI Based Portal with National Percentile Predictor
Comprehensive Online Personalized Result Analysis and Feedback
100+ Sectional Tests to help you master each section
20 Proctored Tests with Video Recorded Solutions
12,000 No of Question Data bank
6000 + No Of Online Videos And over 300 Concept Videos
24X7 Support on Online Analysis of each and every question.
TEST SERIES
Highly Effective Video Solutions
AI Based Student Portal
National Percentile Predictor
Course Designed by IIM & XLRI Alumni
Comprehensive Online Personalized Result Analysis and Feedback
75+ Sectional Tests to help you master each section
20 Proctored Tests with Video Recorded Solutions
12,000 No of Question Data bank
6000 + No Of Online Videos And over 300 Concept Videos
24X7 Support on Online Analysis of each and every question.
sHAPING careers
Hear It Straight From Our Students
Abir Mukherjee successfully converted St. Xaviers University after taking classes for BBA Entrance Exam.
Start Early Stay Ahead.
Top Colleges for BBA in India
| Sl. No. | Top BBA College | Program Name | No. of Seats | BBA Entrance Exam |
| --- | --- | --- | --- | --- |
| | | | | |
| | | | | |
| | | | | |
| | | | | |
| | | | | |
| | Shaheed Sukhdev College DU | | | |
| | | | | |
| | | | | Symbiosis Entrance Test (SET) |
| | Christ University, Bangalore | | | |
| | Deen Dayal Upadhyay College DU | | | |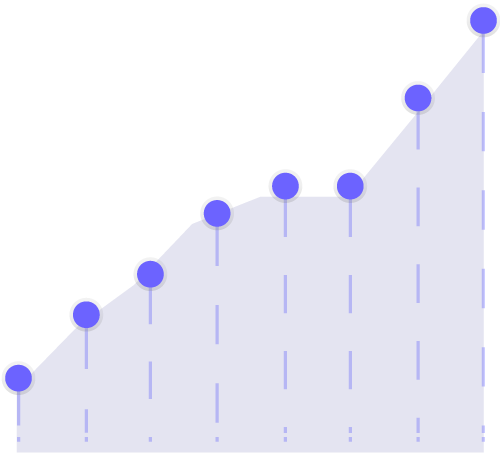 Overview of BBA Entrance Exam
No. of Questions : 100-150
Time Duration : 2-2.5 hours
Eligibility Criteria : 12th with a minimum of 50% - 60% aggregate
Vocabulary, Fill in the blanks. Analogies, Synonyms & Antonyms, Idioms and Phrases, Error Correction, English comprehensions, ParaJumbles, Summary
Number System, Profit & Loss, Ratios, Mensuration, Geometry, Time Speed Distance, Work, Probability, Linear & Quadratic Equations, Logarithm
Sequence & Series, Arrangements, Blood Relations, Syllogism Statement & Assumptions, Critical Reasoning, Inference Judgement, Coding, Venn Diagram, Graphs & Charts, Tables
Current Events, Trade & Business Awareness, History, Politics, Sports & Awards
For IPM GD PI Coaching in Kolkata Visit our Course Page
Erudite is rated as one of the finest BBA IPM GD PI Coaching institute in Kolkata for Last 3 Years.